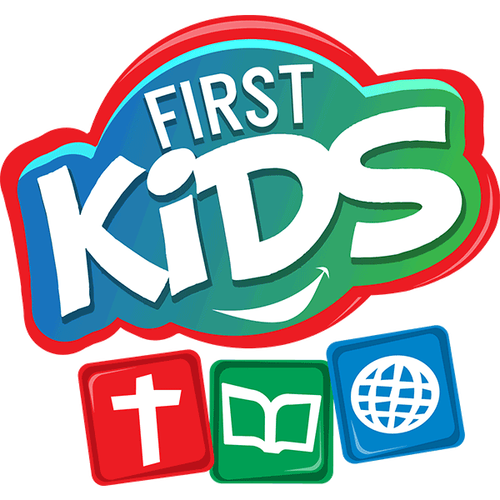 Our high-energy, Bible-focused FIRST KIDS Ministry includes preschoolers, children, and our Weekday School.
Due to safety protocols related to COVID-19,
we currently offer Sunday morning and Wednesday evening classes for preschoolers ages two and up
and hope soon to offer opportunities for all preschoolers from babies up. All of our volunteers are background-checked, and your child's safety is our top priority.
DOWNLOAD OUR MINISTRY PLAN FOR COVID-19
Our energetic and fun Children's Pastor Dathan Hale leads our preschool, children, and Weekday School. He and his wife Sarah Beth, who also serves in FIRST KIDS, have three children: Hallie Grace (11), Addison (9), and Charlie (6).
Ayesha Rochester keeps everything running smoothly in both our FIRST KIDS and Weekday School Ministries! She and her husband Mike have five children and three grandchildren.
KatySue helps teach preschoolers and children, helps plan special events, and works with our amazing volunteer team.
What to Know About Your First Visit
On your first visit, please stop by the FIRST KIDS desk. We'll meet you and your family, get your child checked in and assigned a security tag, and one of our background-checked volunteers will lead you and your child to his or her classroom. For now, we are offering classes Sundays at 11 a.m. and Wednesdays at 6:15 p.m. for preschoolers ages two up to kindergarten and KIDS Church for children in 1st up to 6th grades.
Bible // Missions // Worship
Bible! Missions! Worship! These are part of everyone's faith journey. Buckle up for exciting activities, stories, and more each Wednesday at 6:15 p.m. as we hop in the FIRST KIDS BMW! This is for children ages two up to 6th graders.
Students in kindergarten up to 6th grade are invited to join Pastor Dathan for RECESS! Meet at the picnic shelter Wednesdays from 12:30 to 1:30 p.m. during the Maury County Public School year (weather permitting).
Our Weekday School is a state-certified preschool for children ages 15 months through pre-k. Its hours are Monday through Thursday from 9 a.m. to 2 p.m. during the Maury County Public School year.
We'd love to answer any questions! Fill out the form below, and we will get back to you soon.